Never Miss An Update After Joining This Group

| | |
| --- | --- |
| Join Our What's Group | Click Here |
There is big news for the customers of public sector Canara Bank. Canara Bank has increased its service charges for different types of debit cards. According to the website of Canara Bank, the revised charges have become effective from today i.e. from February 13, 2023.
The government bank has increased the charges on Annual Charges, Debit Card Replacement Charges, Debit Card Inactivity Charges. Due to increase in charges, the burden on the pockets of the customers of Canara Bank will increase.
Annual Fee
According to the Canara Bank website, the state-run bank has increased the annual fee for the Classic Card from Rs 150 to Rs 200. The annual fees for Platinum and Business cards have been increased from Rs 250 and Rs 300 to Rs 500 and Rs 500, respectively. There has been no increase in the annual fee of the select card.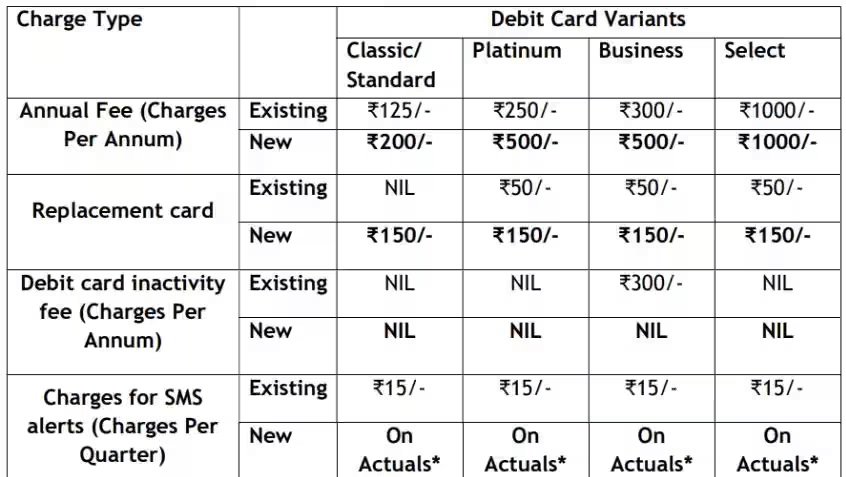 Card replacement
The bank will now charge Rs 150 for debit card replacement charges, earlier there was no charge on this for Classic card customers. Charges have been increased from Rs 50 to Rs 150 for Platinum, Business and Select debit card holders.
Debit Card Inactivity
The bank will now charge business debit card customers only Rs 300 per card deactivation fee per year on the card. No charge will be levied on Classic, Platinum and Select cardholders.
Charges for SMS alerts
According to the Canara Bank website, taxes are not included in the service charge. Applicable taxes will be collected extra. The revised service charges will be effective from 13 February 2023.